Oliver Rae was founded two years ago by me, (Lauren Jenkins), and by Tom Kenney. I had been working in recruitment for around four years alongside Tom and his successful growing Sheet Metal Fabrication Business. Placing a range of candidates with many skill-sets. He was happy with the quality of candidates that I represented, and my understanding of his business. It was always an ambition of mine to make a difference and create a brand that wasn't focused on the transactional side of recruitment. Yet was focused on the way people felt after they worked with you whether that be a candidate or a client.
The complications of recruitment
Over the years I faced lots of things that I was not happy with. There is a culture in this industry to focus on numbers. To place as many candidates as possible as quickly as possible. To make as much revenue as possible – very transactional. Often this would result in candidates being enticed in with a higher pay rate and the clients being enticed in with a lower charge rate. However, it quickly comes to light that their PAYE contributions are deducted twice, a hidden payroll cost, rolled up holidays, and a payslip that wasn't transparent and made no sense to a worker. Companies were being charged a "cheaper charge rate" to recruit. And agencies operating in this way we were able to undercut other agencies who operated an ethical PAYE scheme. If it sounds too good to be true…. It usually is!
Oliver Rae's Solution
Tom and I felt that there was an opportunity for us to do this right. Yes we wanted to build a profitable business however, we wanted to do it the right way. The way that sees us becoming trusted partners not only for the employer but also for the employee. And that's why we founded Oliver Rae.
Our Mission
Our mission is to stand out from our competitors. Be honest in all our working practices and ensure that we only place the right candidates in the right positions for the right price whilst ensuring the workers receive every penny that they have earnt.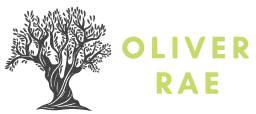 We will talk more in future blogs about the unscrupulous practices of the Recruitment Industry but for now, if you wanted to learn about your rights as an agency worker and the agency fees then have a read of the government's website setting out all of your rights.
I want to focus on us. Our mission is to become the best recruitment agency in the midlands. We would love for you to come along and join us on our journey. If you are looking for work pick up the phone and have a chat with our friendly consultants as we have many vacancies within the Industrial, Logistics, Manufacturing, Food Production, and Commercial sectors or check out our vacancy page. If you are a business in need of some additional resources, let us know and learn how we only place candidates that will be valuable to you.
As a Recruitment Agency in the West Midlands, we want to share information that is useful and relevant for both employees and employers. We know that we aren't always able to place everyone into vacancies (not yet anyway). But what we can do is share with you things we learn along the way.
Watch this space, if you need us you can reach us on 01922 895 635 or email us on Recruitment@oliver-rae.com
Enjoy the rest of your day from everyone at Oliver Rae.